If you're looking for a top science or engineering job in the commercial sector, whether in engineering or R&D, ECM consultants will be attending the Cambridge Network Jobs and Careers Fair on the 19th of May 2023, 12pm-4pm at the Post Doc Centre in Eddington, Cambridge.
Our consultants will be on hand whether you're looking for career advice, help in your job search, or just would like to say hello. Given our own backgrounds in science and engineering - having worked in those industries ourselves - we can offer first hand advice.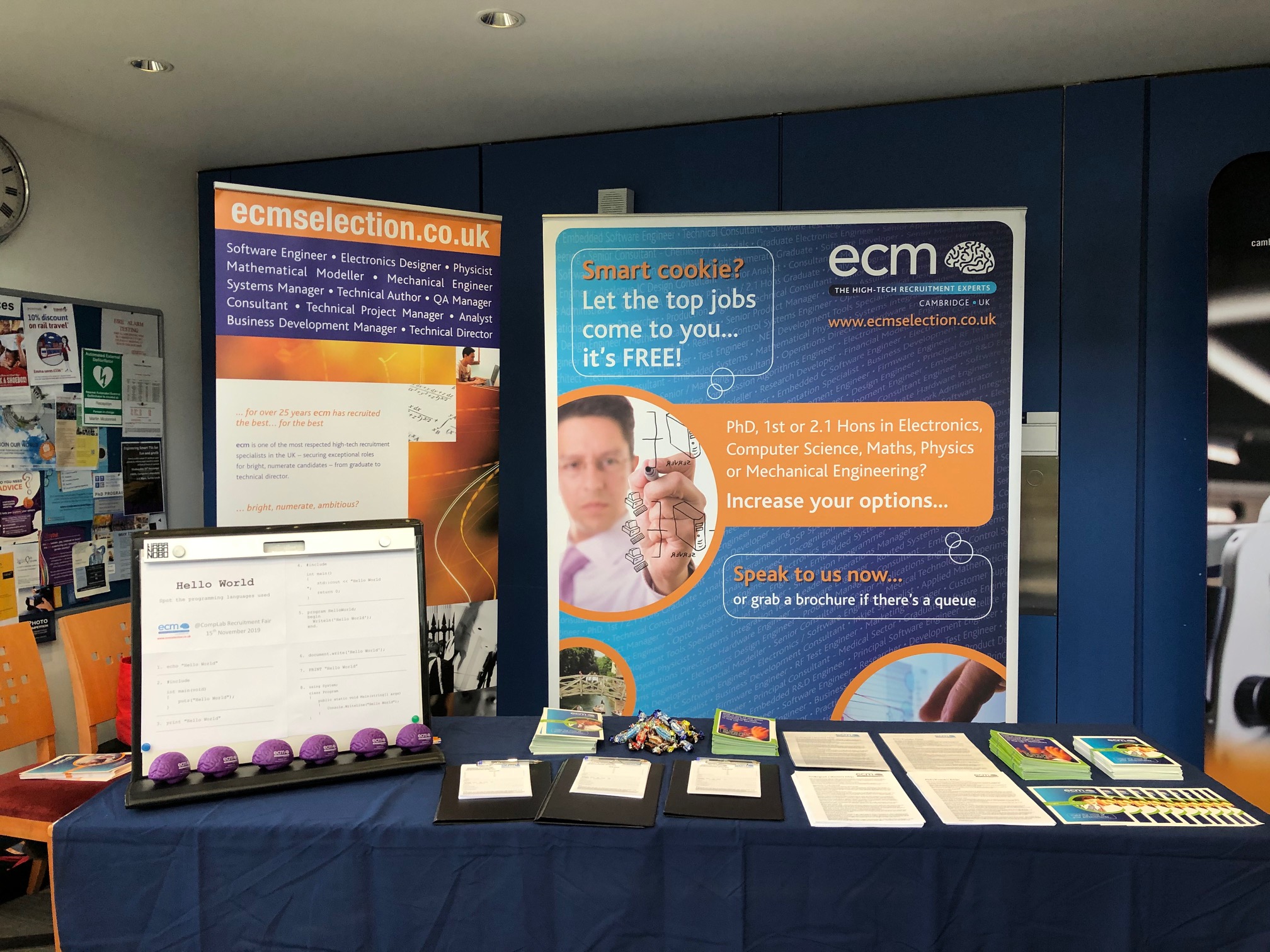 pictured: the ECM stand at a previous careers fair
For more information on the day, you can visit https://www.cambridgenetwork.co.uk/events/cambridge-network-jobs-fair.