If you are looking for a top job in the commercial sector, come and talk to ecm
consultants at our stand at the Cambridge University Computer Labs Careers Fair on Friday 15th November 2019. The Fair runs from 11:30am to 4pm in the William Gates Building.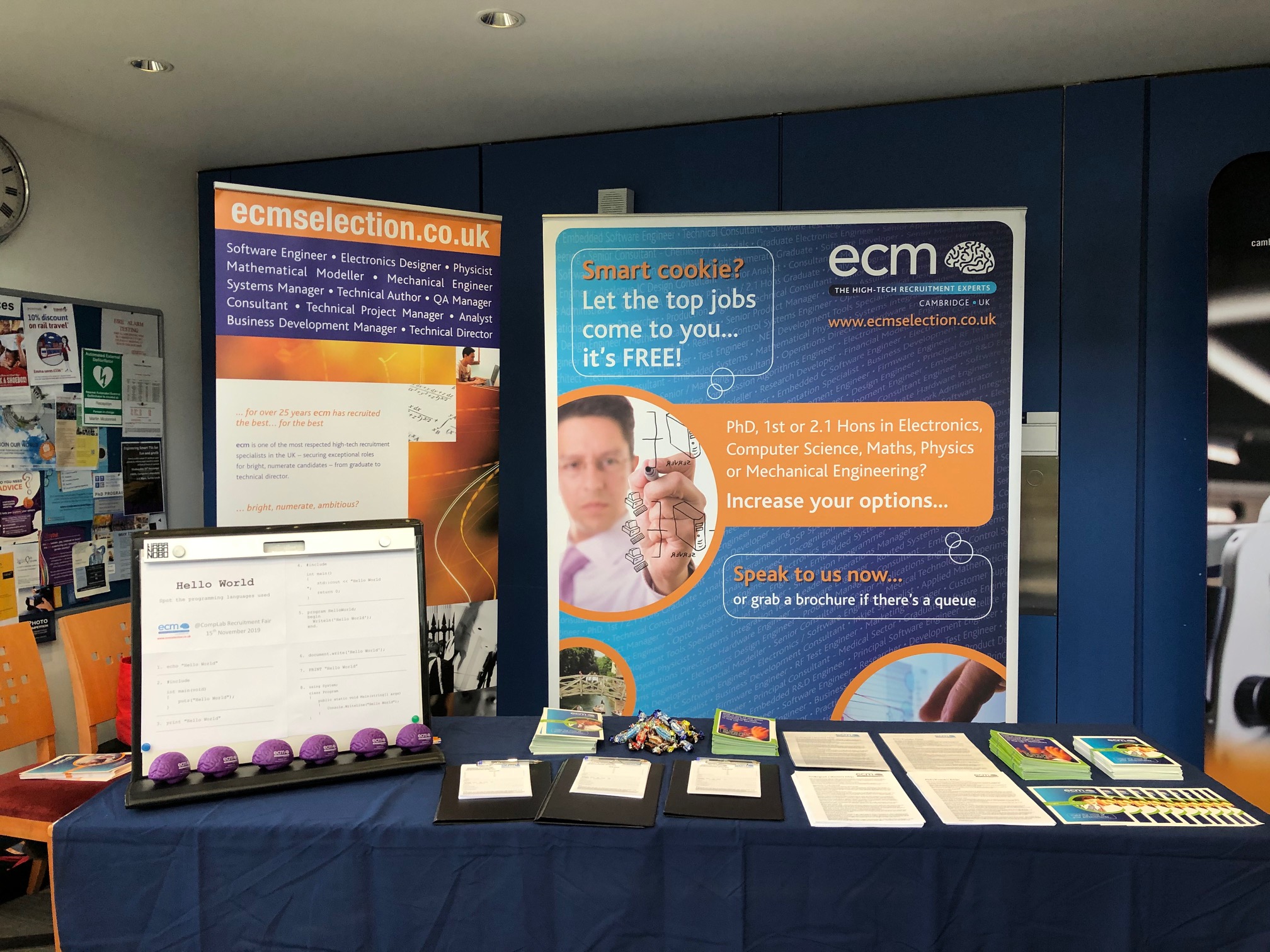 pictured: The ECM stand
ecm offer a 'one stop shop' where you can discover a broad range of opportunities - and find a role that will really suit you.
We help to secure cutting-edge roles for bright graduates - recently, in areas such as robotics, technical consultancy, risk analysis and medtech - with a variety of companies, including some exciting start-ups you probably won't hear about otherwise!
Of course our services to candidates are free.
And look out for our famous technical challenge.
We hope to see you at the Fair. Don't forget to bring your CV!